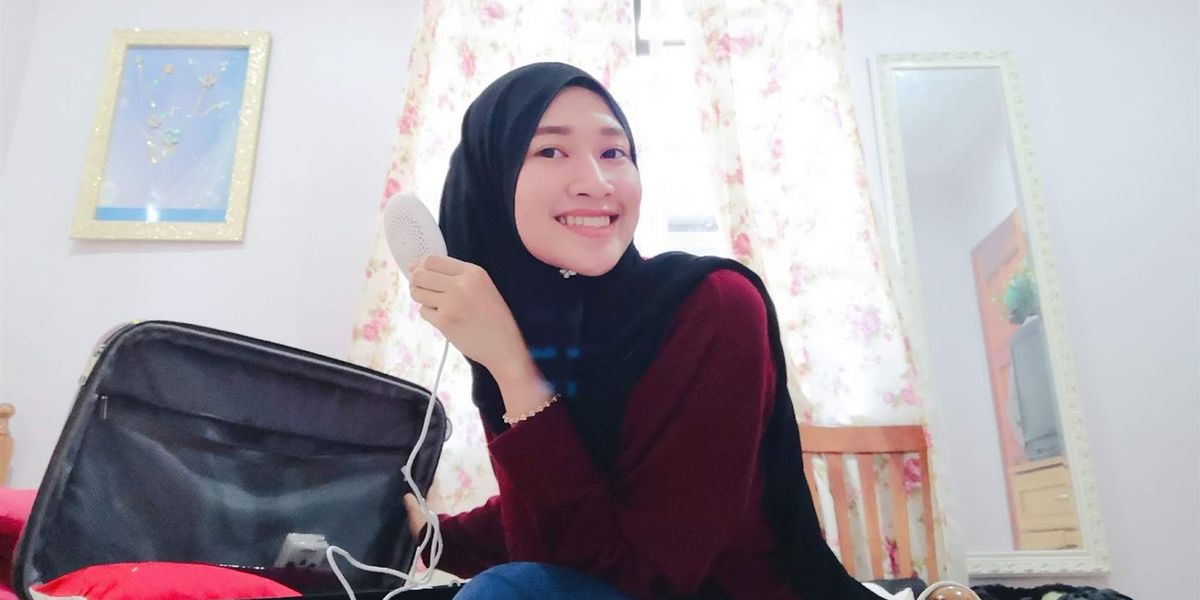 Hi readers! One problem that i had during travel is not enough clothes to wear, and i will need extra bags to keep my used clothes. Urgh it's quite annoying as i am not a fan of two or three bags around me during travel (one luggage is enough i will try to squeeze everything inside until my luggage explode lol). So i searched over the internet for a way to cope with this problem until one day, i found an ads about this cute, portable washing machine by Myfeel Asia!
Myfeel Asia is a creative e-commerce brand founded in 2017 from Taiwan, their goal is to bring the most advanced electronic and home products into everyone daily life. Their brand is hot seller in Taiwan & they had just expand their business into Malaysia market this year.
A creative portable mini washer to wash your laundry anywhere and anytime especially perfect for travelers, athletes, parent with newborn baby, students study abroad and etc.
I was super duper excited as i was wondering, how does this small washing machine works. It is really small okay, and it doesn't look like a washing machine you have at home lol It is so small that you can bring it along almost everywhere. hehehe I was planning to travel this year, it is a perfect timing to get this portable washing machine!
Suitable for a small load of clothes such as undies, baby clothes and shirts (up to 5 items)
What is good about using this mini washer from Myfeel is you don't need to use laundry detergent while using Washwow Portable Washing Machine. Yes, it claims that doing laundry just so simple! When you soaked your clothes and Washwow together into water, the water will be electrolyzed into Reactive oxygen species and hypochlorite ion. Reactive oxygen species able to carry the dirt away from the clothes while Hypochlorite ion able to kill bacteria and deodorize your clothes. Because of Washwow uses the principle of electrolyzed water to wash clothes, if there is other ingredients such as laundry detergent are added, it is easy to retain on clothes. More info on this, you can read it here.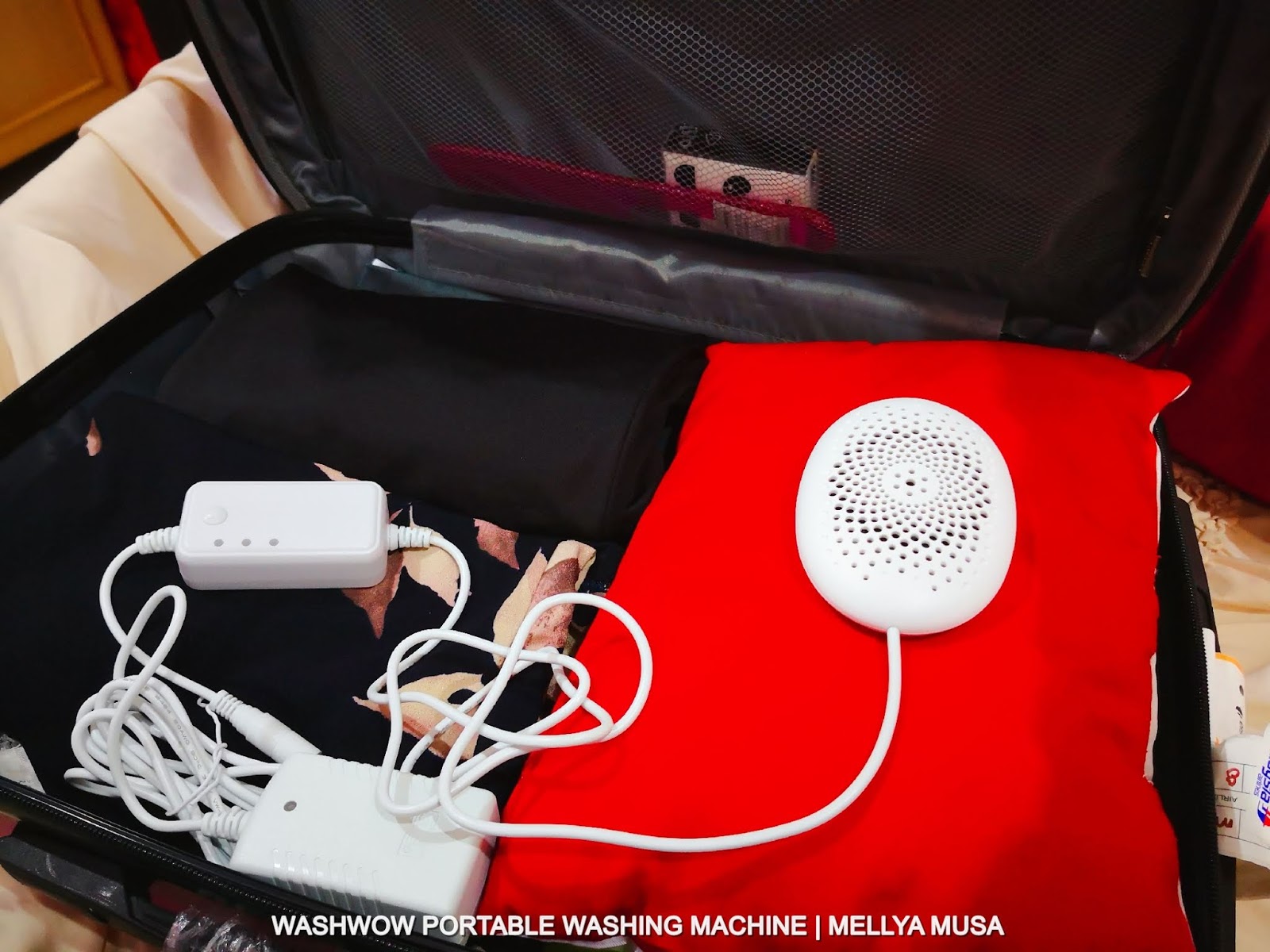 How long does it takes to wash your clothes or things? Approximately 20 minutes wash time needed and you can adjust wash time based on soil level. And worry not with its quiet operation, you can wash your clothes at night waking up the others ehehehe
Oh oh since my sister is giving birth in few days, so i let her use it to clean her baby's napkin heheh i'm a good aunt right?
When travel you might not have time to iron your clothes right? With Washwow Portable Machine, it won't put too much stress on your clothes, non damaging and it prevent wrinkles on your clothes. Perfect for me ehh as it wrinkles-free hihihi (lazy mode on!)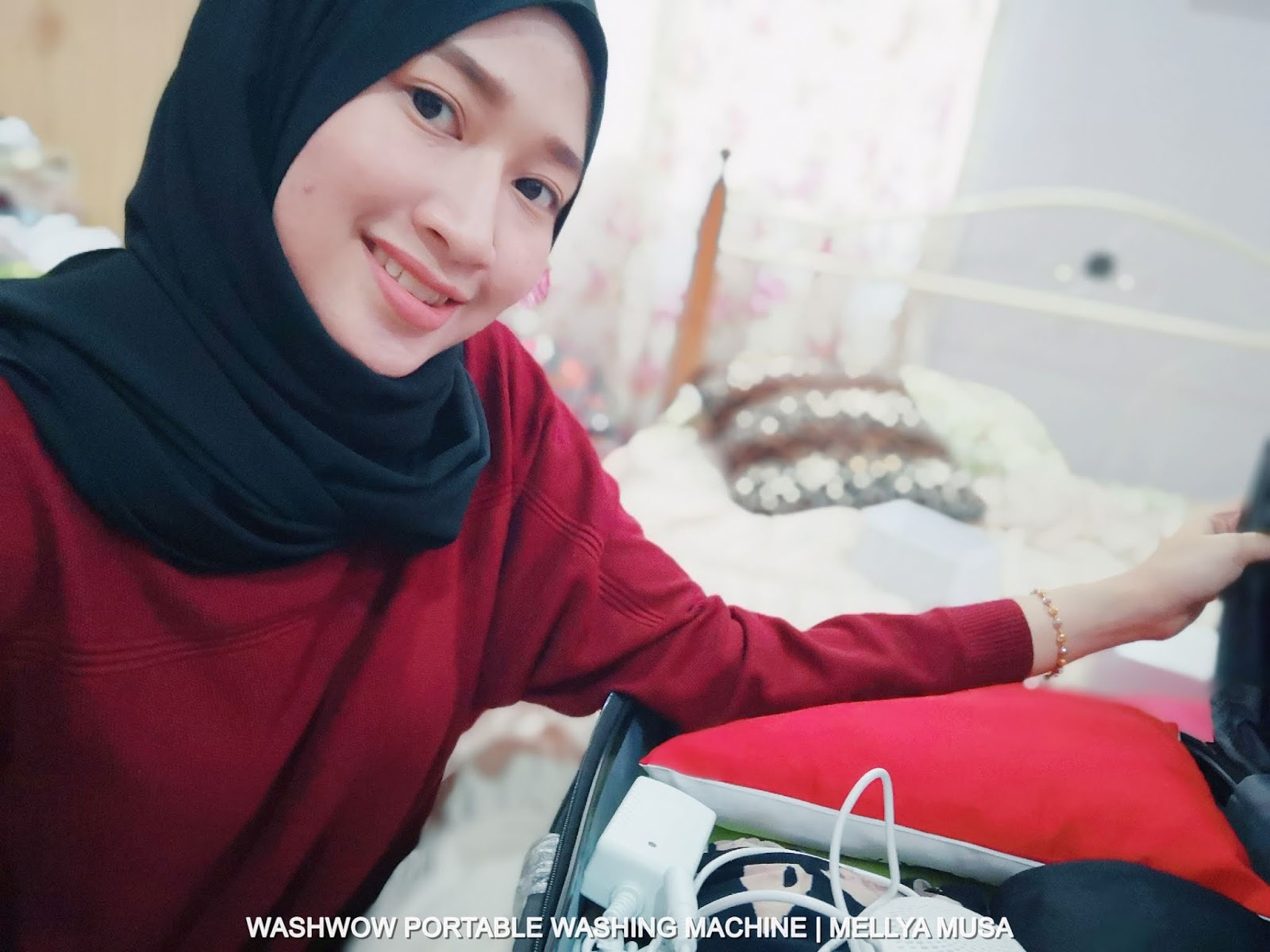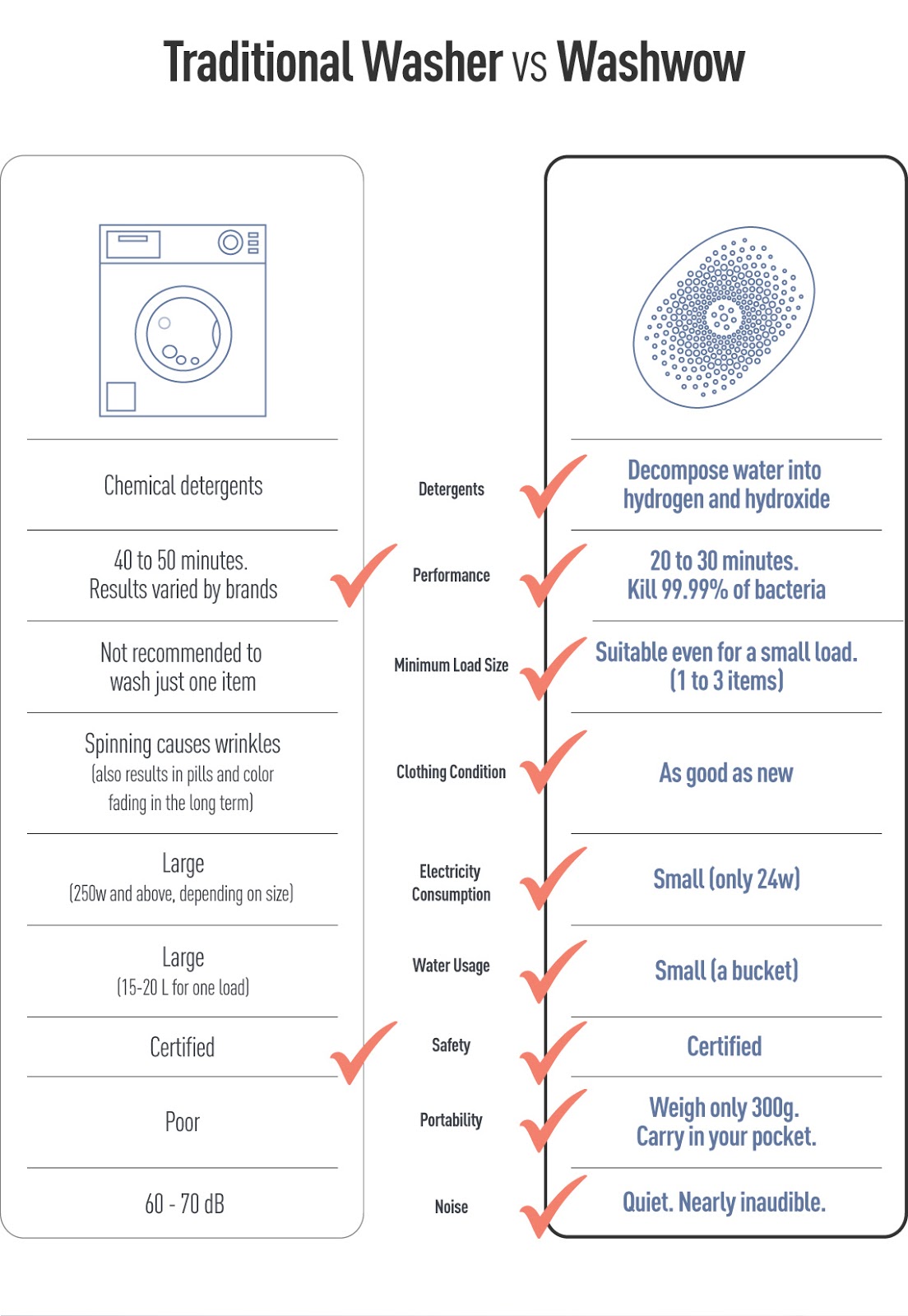 Using Washwow Portable Washing Machine can be convenience for you but to make sure it last long, there is a few things you had to look at (It can stand up to 2 years). Since Washwow achieves chemical reaction by electrolytic sheet, so after a period of use, there may be dirt attached to the electrolytic sheet. How to clean it up, you can switch off the machine and immersed it in vinegar (non-fruit vinegar). Do not soak the washing machine for a long time (12 hours or more) in the water as it might rusting the electrolyte. After washing the clothes, remember to wash the machine clean and make it dry. The timer control plug is not waterproof, do not soak in the water hahah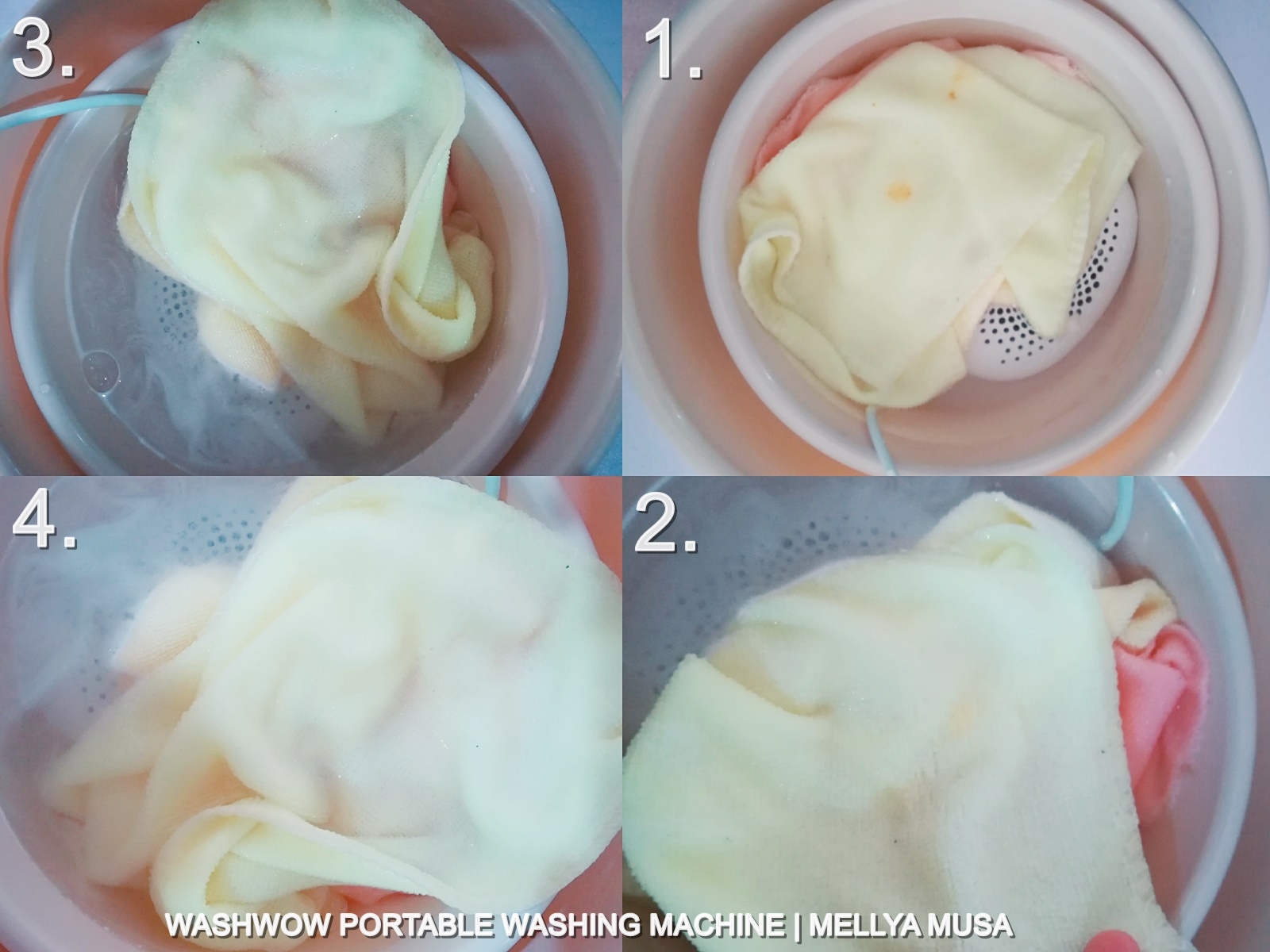 The dirts came out even i didn't use any laundry detergent!
I am really satisfied after seeing how it works. For those who loves to travel, i guess you will be needing this. Moms, you need this too! Hehe it is safe for your baby as it doesn't require detergent to clean your baby's clothes. Silence, compact, and portable with strong disinfecting ability. Where to find it? You can go straight to Myfeel Asia website and get it. Myfeel provided 100% original products, 12 months warranty and also free shipping.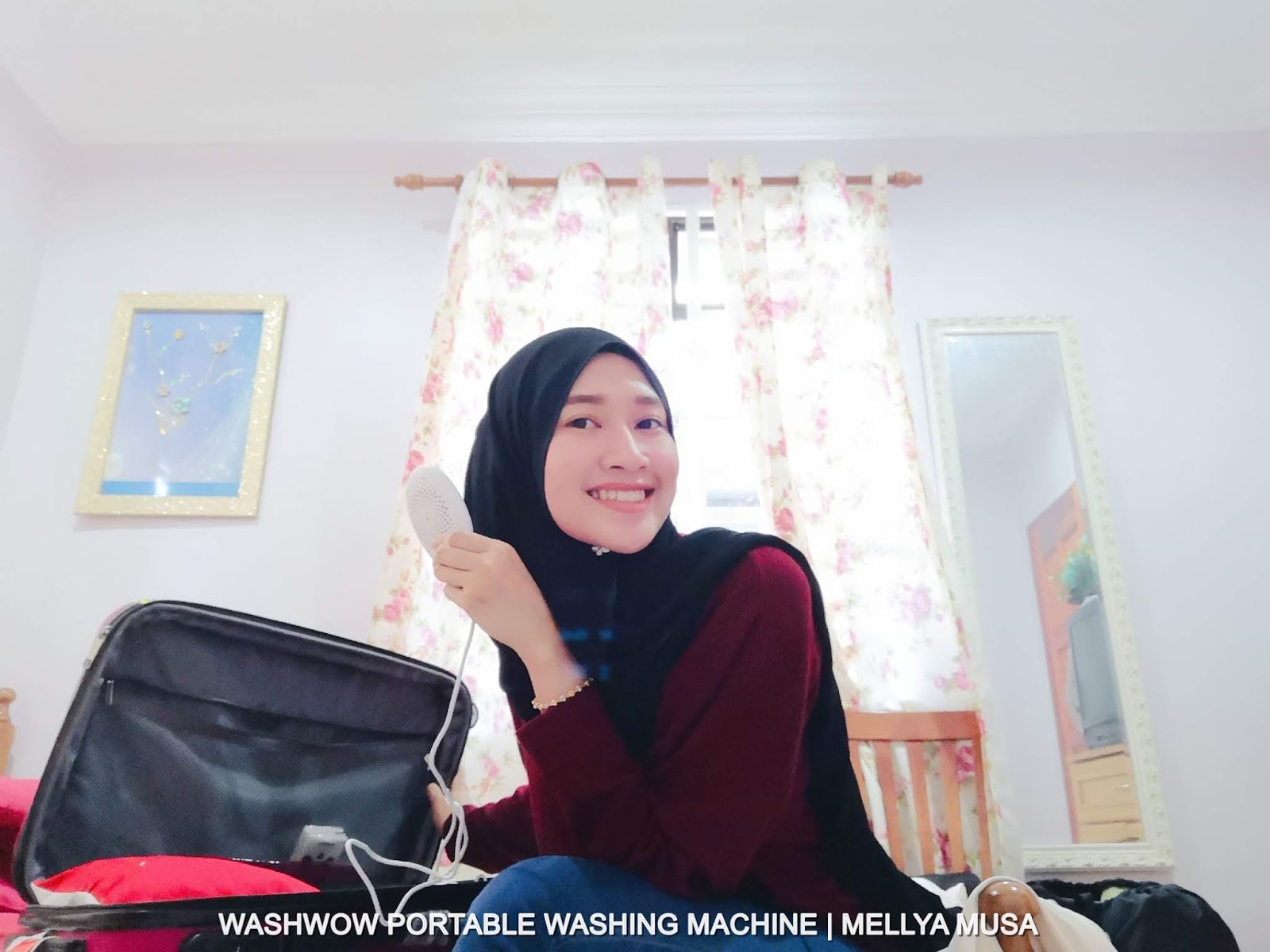 Thanks Myfeel Asia for making my life easier hahah! ❤